CEC Group Joins EU GR Forum as a General Sponsor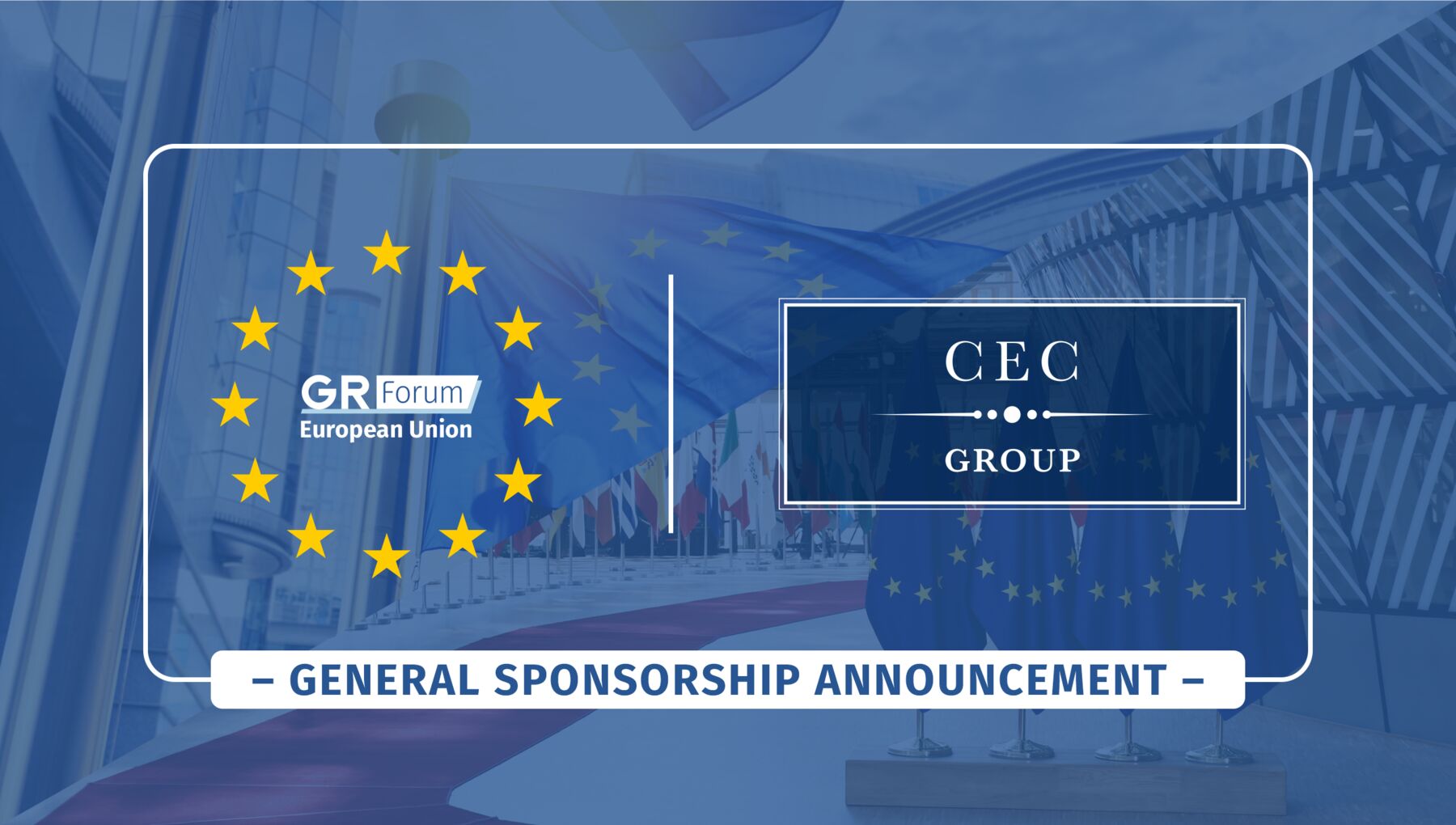 Dear Website Visitors,
The Global GR Forum is excited to announce that CEC Group will join the forum as a General Partner at the EU GR Forum in Brussels on 23-24 February 2023.
CEC Group is the leading independent public affairs agency and network in Central Europe, established by UK nationals in the 1990ies, offering integrated public affairs, strategic communications, analytical and intelligence services to multinational clients across a full range of industrial and commercial sectors, including but not limited to Energy & Climate, Digital & Technology, Pharma & Healthcare, Financial Services, FMCG, Mobility & Infrastructure, and Defence & Security.
CEC Group frequently supports cultural and non-profit projects, is an active supporter of pubic affairs professionals and enthusiastic about GR Forum initiatives since the beginning.
Together with the CEC group, we will make the forum an unforgettable experience for public affairs, public policy, government relations and lobbyists.
You can sign up for our newsletter on the link to receive updates about the forum. In the meantime, you can check our Linkedin page or get in touch with the organizing team here: Taras Struk - ts@cfcbigideas.com, Justin Esiobu - je@cfcbigideas.com
We look forward to meeting you in Brussels.
Follow us through this journey!
You can check CEC Group on LinkedIn and on their website.