Marek Matraszek
Chairman at CEC Group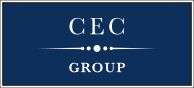 He co-established CEC in the early 1990s as the first Western-style public affairs consultancy in the region, and since then has grown the Warsaw office of the company into the leading public affairs and political communications agency in Poland. He is also Chairman of CEC in Central Europe, overseeing the CEC network's development regionally and internationally.

He specialises in designing and implementing strategic communications and lobbying campaigns for major US, UK and European multinationals in Poland, and advising on their political strategy in the Central European region as a whole. Although his experience stretches across most industrial sectors, he has a special expertise in defence, aviation and energy, and currently advises leading Western defence companies on their strategic campaigns in Poland and the region.

Marek has written widely on Polish and international affairs for publications such as Poland Monthly, Warsaw Business Journal, The Spectator, and Wall Street Journal Europe, and has published a study of the Polish political scene, The Politics of Restoration. He is a regular commentator on Polish politics for Polish Radio, the BBC, CNN, CNBC and other media outlets, as well as on Twitter.




Takes part in