2️⃣ What are the Keys to Success in GR in 2023? - Stuart Thomson | One Hundred GR Voices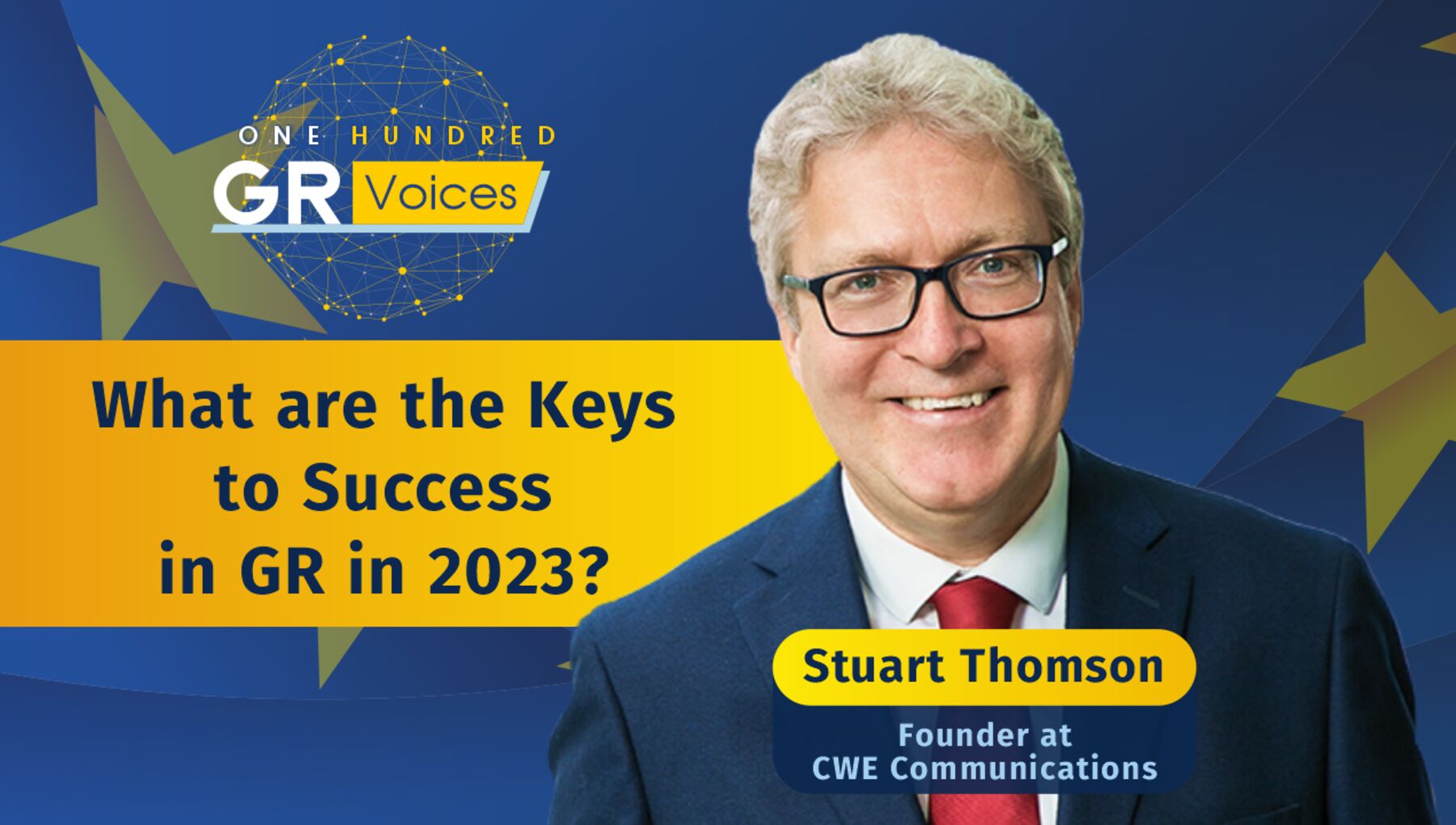 One Hundred GR Voices is a project under the auspices of the Global GR Forum Platform, where some of the best GR experts in the world share their thoughts on different important issues in just 100 words.


In this episode, Stuart Thomson, Founder at CWE Communications and Award-winning influencer in Public Affairs shares his opinion on "What are the keys to success in Government Relations in 2023?"