CEE GR Forum 2022 was our second annual event gathering more than 40 leading Public and Government Affairs executives to share their vision and ideas on how to conform with and shape ever-changing standards in public affairs and industry advocacy in the Central and Eastern Europe region and beyond.
Through the series of panel talks, keynote speeches, presentations, and case studies we advanced over 300 participants' knowledge of regulatory, lobbying and good governance standards, as well as inspired them for new ideas and brought the best experience of innovative approaches.
Spot-on quotes, unrivaled practices display, insightful pieces of advice and much more — take a look at how it was in 2022


Among our speakers were:
Weronika KunaMicrosoft
Mladen GrgićMontenegrin Investment Agency
Laura OcagovaInvestment and Development Agency of Latvia
Vladimir BerounAirbnb
Jolanta JaworskaIBM
Boris MartinovicMastercard
Laura FloreaPoint Public Affairs
Jordan MinovAPRA Porter Novelli Balkans Communication Group

The agenda included:
Panel discussions

Keynotes and fireside chats

Case studies

Interviews

We partnered with: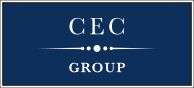 Learn more about CEE GR Forum 2022
and get the full report about the conference!
GET THE FULL REPORT