EU Sustainability Policy in 2023: Prospects and Challenges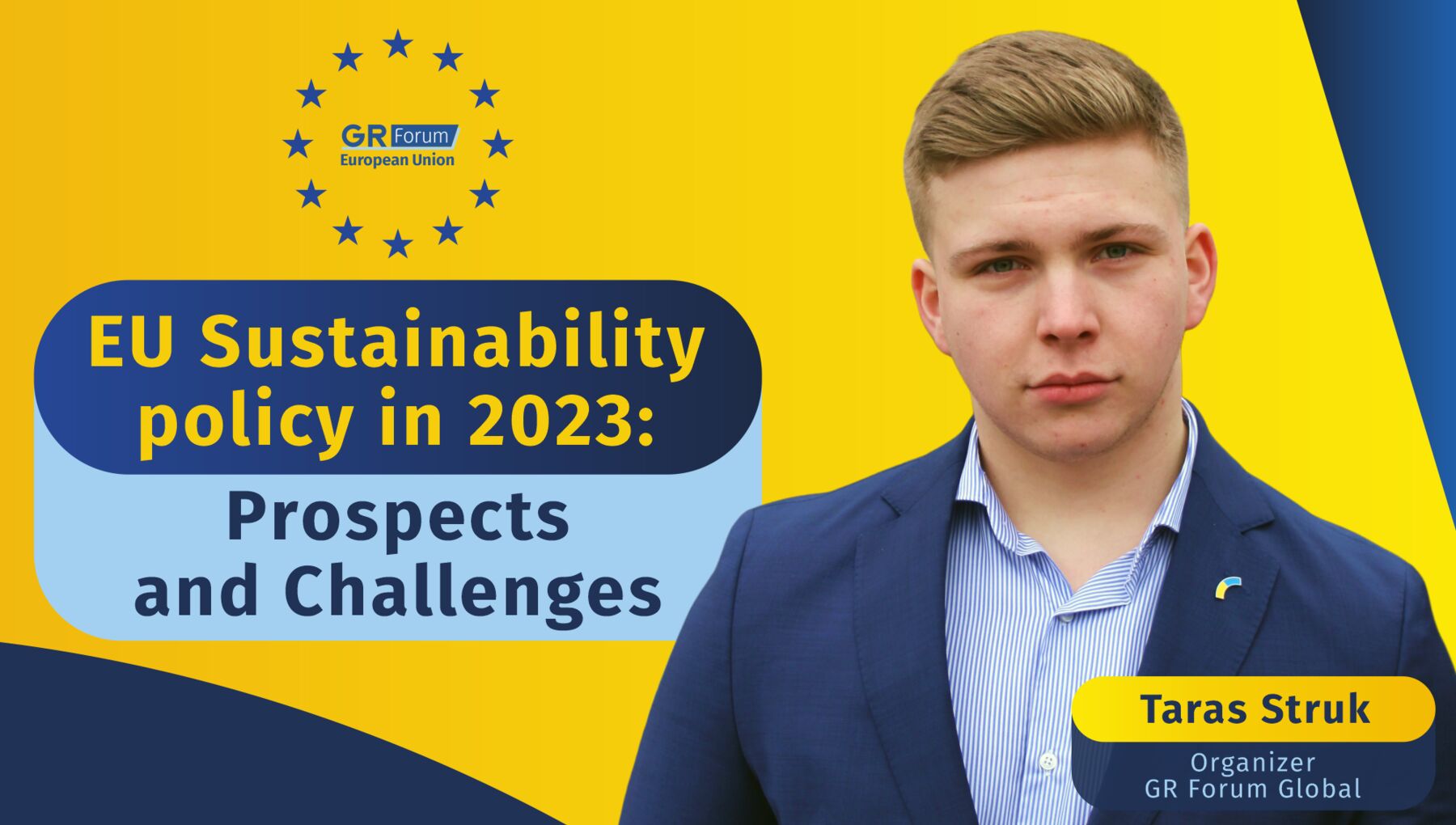 Sustainability issues, which were widely discussed during COP27 are staying relevant in 2023 and actionable steps are being made toward a greener future. The war, the economic and environmental crisis, the immense increase of "cost of living" and the enormous profit of the oil and gas industry has further pushed the European Union to work closely with the private sector and mitigate the effects of global warming.
The European Commission Work Programme (CWP) for 2023 and beyond embraces overambitious plans toward greater sustainability and a nature-positive economy. Under the European Climate Law, the transition mechanism will provide financial and technical aid to the regions most affected by the transformation towards a low-carbon economy by 2027.
The delivery of a transformative Green Deal legislative framework envisages bold sustainability policies to drive changes toward zero pollution ambitions and a toxic-free Europe. Tackling climate change challenges, the European Green Deal marks a path toward a resource-efficient economy. Yet, even if the concept of circular economy cannot be fully implemented in states, we are observers of changing consumerism behavior. Social awareness is rising in the world, which helps states and PPPs to better implement the regulations and have visible development.
To live up to ESG standards and fulfil the sustainable development goal, the Commission Work Programme comprises 43 policy initiatives that highlight the strategic vision for the Future of Europe.
The legislative framework strategically aims at no net emissions of greenhouse gasses by 2050. The pursuit entails major policy changes in energy, transport, and taxation to eliminate net greenhouse gas emissions by at least 55% by 2030.
The Commission's European Green Deal aims to:
Reform the EU's electricity market

Decouple electricity and gas prices, and

Scale up hydrogen economy.
The establishment of the European Hydrogen Bank entails an investment of €3 b. to establish a hydrogen market across the EU. Waste reduction initiatives will follow suit with a strategic focus on textile and food waste. The Commission is going to enable diversified access to critical raw materials to make Europe far more resilient.
Policy initiatives of the European Green Deal aim to achieve climate neutrality by 2050. On the path toward green transition, the EU is to adopt a holistic cross-sectoral approach. The climate-focused strategy involves a package of multi-industry policy measures.
The reduction of greenhouse gas emissions necessitates changes and amendments to EU law. In particular, policy initiatives for 2023 and beyond will revise the applicable climate, energy, and transport legislation, including, but not limited to:
EU Emissions Trading System (EU ETS)

Renewable Energy Directive

Energy Efficiency Directive

Energy Tax Directive
In addition, an ambitious agenda aims to tackle high-energy prices. The pursuit of green transition is foremost about challenging a current energy crisis by achieving greater autonomy on critical raw materials. Despite the extreme importance of the EU's actions, they are not shared by many countries, including Great Britain, that imposed windfall taxes on renewables, nearly killing down any growth potential in the industry.
Even the smallest disruption or disagreement in the sequence of these regulations may have a great cost for our future generations, thus, it is crucial that countries not only express oral agreement but enforce result-driven regulations that will help to see improvements in climate in a short-term and long-term perspective.
****
The material was prepared by Taras Struk, EU GR Forum head organizer and Project Manager at CFC Big Ideas.