Katarzyna Chojecka
Senior Consultant at CEC Group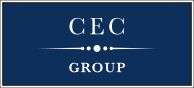 Katarzyna Chojecka is a lawyer and Senior Consultant at CEC Group, based in Poland. She specializes in campaigns, digital advocacy, and public affairs advisor for the digital sector. Her professional experience includes working for the competition department at Allen&Overy, and for the corporate affairs department at Allianz Poland.
She has experience in legal advisory work in financial supervision, corporate governance, and administrative proceedings. She graduated from the Faculty of Law and Administration at the University of Warsaw and obtained a PhD degree from the Administrative Law Department. She won a scholarship to attend the Erasmus School of Law in Rotterdam and worked as a visiting researcher at the Max Planck Institute for Comparative Public Law and International Law in Heidelberg.
Aside from working for CEC Group, she is an academic tutor at the University of Warsaw. She has authored many publications in both Polish and foreign scientific journals and is a regular speaker at legal conferences. Her interests include the digital and financial sector, the platform economy, and cryptocurrencies.
Takes part in
Apr, 29 1:00 PM CET
Big Ideas Stage
Panel Discussion
GR's role in fighting the pandemic of disinformation

E-Governance and cybersecurity challenges

Local data protection laws and anti-monopoly initiatives: how to ensure the new regulations are in the best interests of consumers
LEARN MORE